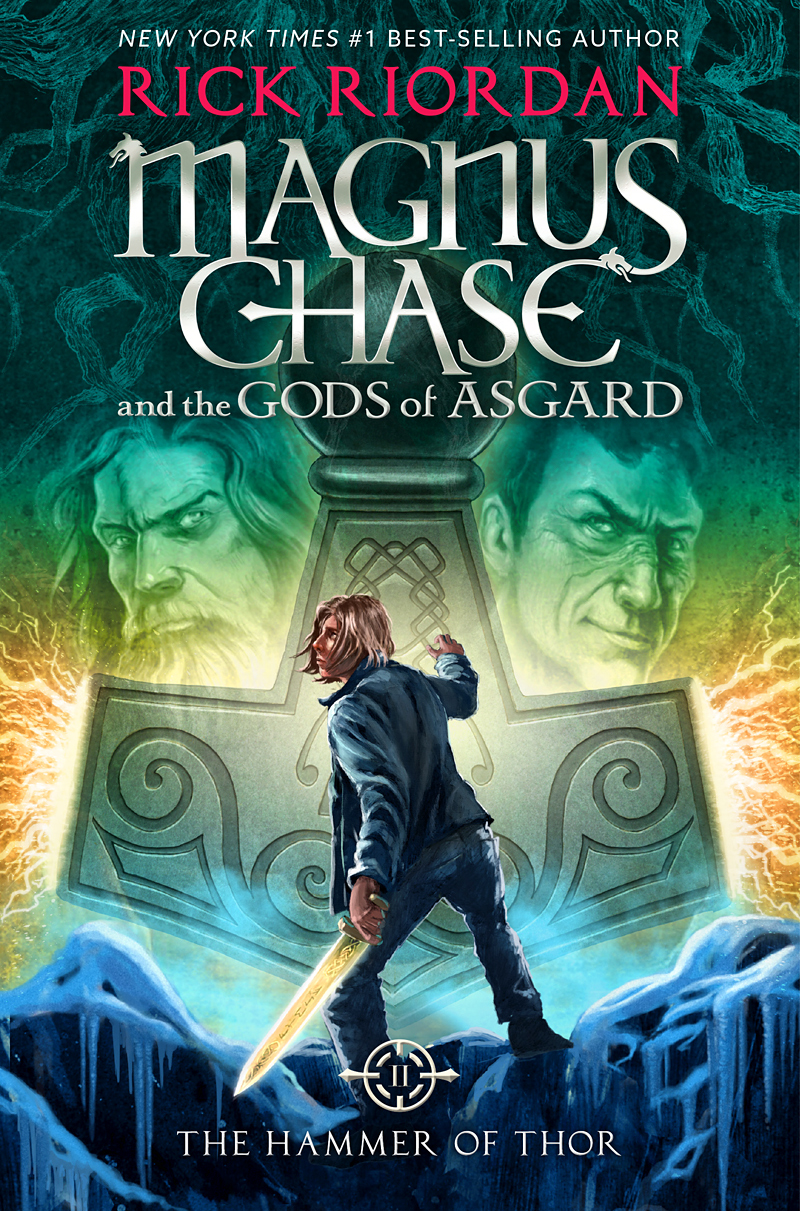 Genre: Young Adult Fantasy/Mythology
Rating: 5/5
As some of my readers may know, I do not give a full on 5/5 score very often, and never to a continuing book in a series (always only the first one, with the exception of some Star Wars novels). That means this book must be good.
This novel was just as good as Magnus Chase and the Gods of Asgard: The Sword of Summer, if not even better for many of the same reasons that made the first novel great. One of the big concepts that makes this novel ideal for a young adult audience is the attention to diversity. In the first novel we meet Samirah, a Muslim girl, Hearthstone, a deaf elf, and in the second novel we are introduced to Samirah's "brother" Alex, a gender-fluid einherjar who is a man when he wants to be or a woman when she wants to be. Not only do we have religious and disability diversity, but now Riordan has highlighted gender diversity as well, all important ideas and topics in our progressing world, especially now.
Not only does this book offer different values of diversity, but, like its previous volume, it's full of comedy. Riordan continues to grow as a writer as he successfully places humor, even in times or serious peril in the novel. This series far surpasses any of his previous works.
Like its previous volume, this novel has a great deal of plot points wrapping up one giant adventure. This time, Magnus must find Thor's hammer. It turns out that a bunch of giants aiming to create a marriage alliance between themselves an Loki have stolen the Hammer and managed to send it a few miles below the Earth's surface.
Not only does Magnus have to prevent Samirah from marrying Thrym, but he has to get the Hammer back and prevent Loki's release! Magnus finds himself in an old tomb where he obtains the Skofnung sword, a sword that can break Loki's chains. He then finds himself in Alfheim, the elf world where Hearthstone grew up. We learn a bit about Hearth's family and his past, but Magnus is there to get the Skofnung stone, the whet stone that sharpens its named blade, making the magic blade continuously reusable.
After finally obtaining these things as the "bride price," Magnus and company find themselves in Jotunheim, the world of giants. Here, Magnus seeks information on how they can possibly get the Hammer back without having to deal with the marriage, but only after an epic bowling showdown.
Finally on the way to the wedding, Alex takes Samirah's place, considering she is both a shifter and immune to Loki's power. The late arrival of the Gods to the wedding costs the price of Loki's freedom, but at least they killed at the threatening giants…
With Loki free, we have promise in the next book for the quest to recapture Loki as well as potentially meeting Percy Jackson!
I would strongly recommend this book for ages 11-18, or any fan of good, comic, young adult works.